AMERICA'S FOUNTAIN OF YOUTH®
ARCHAEOLOGICAL PARK
EXPLORING AND PRESERVING LOST ANCIENT WONDERS
There is a growing interest in preserving the ancient past all around our great country by people of all ages. In the state of Georgia there has been a prevailing perception that ancient archaeological sites are unimportant and should be destroyed to make room for modern development. This perception is changing with a new generation of people who believe, as we believe, that preserving the past protects and enriches the future.

For years we have secretly been hard at work unearthing one of the great lost ancient wonders of the world. You simply can not imagine how difficult it has been a. All our archaeological excavations have been by hand using shovels and muscle power, this is why it has taken years. Very few Americans know about Georgia's ancient Adena civilization that once ruled these lands over 4,000 years ago. Although the ancient past has been buried in the sands of time we now live in a new age of discovery and people of all ages are becoming interested in discovering and preserving the past. Our goal is to build an Archaeological Park to raise awareness about ancient America's past civilizations, the mound builders, who thousands of years ago built America's great pyramid mounds. We need your help, so please join our Lithia Explorers Society its Free, Fun, Educational, and Amazing! Be the first to have a guided tour of the Smiling Turtle Pyramid when it opens.
"Ancient Lithia Springs and all its archaeological wonders has been lost to time"
Join Lithia Explorers Society and help preserve this lost 8th wonder of the world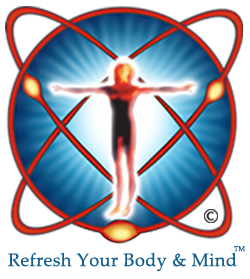 SHIPPED DIRECT FROM THE SOURCE ~ HOME DELIVERY 4-7 DAYS
ORDER BELOW
Freshly drawn from our ancient Native American healing spring ~ Fresh, Pristine, Delicious, and Health-Enhancing
AMERICA'S ONLY COMMERCIAL SOURCE OF 100% ALL-NATURAL ALKALINE LITHIUM SPRING WATER

Home Delivery Plans Save 20% to 40% Off Retail ~ Fresh from the Source to your Home 4-7 Days

10-LITERS~ 338fL OZ

20-LITERS~ 670 fL OZ

Nature's Healthiest Water® Lithia Spring Water flows from an ancient Native American Indian healing spring where for thousands of years people journeyed to drink its health-giving water. Since 1888 this health enhancing mineral spring water has been bottled and delivered to the homes and offices of health seekers. You can now order home or office delivery direct from the source, Lithia Springs GA.


1874 Doctor Office, Lithia Springs GA

Lithia Mineral Spring Water Logo

Scientific Research Lithia Water
Alkaline pH 7.4 + Ionic Minerals + Trace Elements + Electrolytes + Lithium + Monatomics
Nutrient Rich Lithia Spring Water Alkaline pH 7.4 is perfectly balanced with the human body and is beneficial for human health and well-being.